One of the nicest focal points of my arcade is the custom built oak bar. This bar really makes the arcade with its center island concept. The first upgrade to the bar was installing a o 40 inch LCD TV for shows, games and the video jukebox. The second upgrade was finding enough retro bar stools to fill up the bar area. My local store stopped carrying them so I picked up a few at a time when I found them. The third enhancement to the bar area was getting a second Megatouch touchscreen game. Everyone loves them, so getting 2 of them for each end of the bar was a must. The final enhancement to the bar was installing color changing LED lighting under the overhang. Below is a short video of the fully complimented bar area in the Vintage Vault Arcade.
Not to be outdone from an amazing photoset last week, but I now present a video tour of the arcade. A picture is worth a thousand words, but a video is worth a thousand pictures.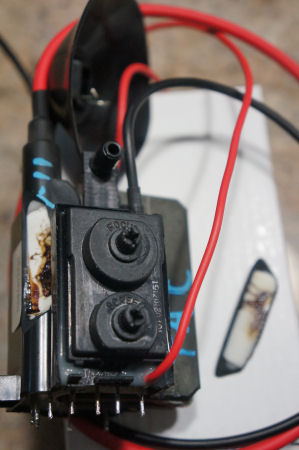 After many hits like Robotron, Joust & Sinistar, Williams Electronics refocused back on pinball machines following the videogame crash of 1984. In 1988, Williams decided to enter back into the videogame market with a vengeance. They used their hit programmer Eugene Jarvis to come up with their golden child. The game was called Narc. It used a medium resolution monitor (basically higher res graphics), digitized human voices, and was one of the first ultra-violent videogames to hit the market. Your mission, to arrest or kill drug dealers and people whacked out on drugs. Kill, as in blow them away will all the blood, guts and flying body parts from rocket launchers that you can handle. This was a pre-cursor to todays Call of Duty type videogames. Oh yes, Narc did it first.

So after becoming a staple in my arcade for some time, the monitor went out. I could hear the game play, but no picture. I take the back off of the game and try to diagnose the problem. Next thing I know the back of the flyback blew up with a sizzling black ooze coming out. See picture above, yes THAT flyback. Is that black tar heroin coming out of the flyback? Seriously...How do you blow up a flyback? Turn the game on one too many times apparently. From what I understand, a medium resolution monitor pulses the flyback much faster than normal which can cause them to fail prematurely on occasion. Lucky me.

Since these monitors are rare and not in the normal supply chain, your best bet is to fix what you have. So I take a chance that it is ONLY the flyback that was the issue and order a new one. When I replaced the flyback I put in a new HOT (horizontal output transistor) as they are kind of a buddy system. When one acts up it usually affects the other so its best to replace both at the same time. With that I fire up the game and am blessed to see Narc again in all its gun toting glory. I dial in the monitor focus and colors then proceed to blow away a few digitized drug dealers. MUCH more satisfying than blowing up flybacks. JUST SAY NO TO DRUGS!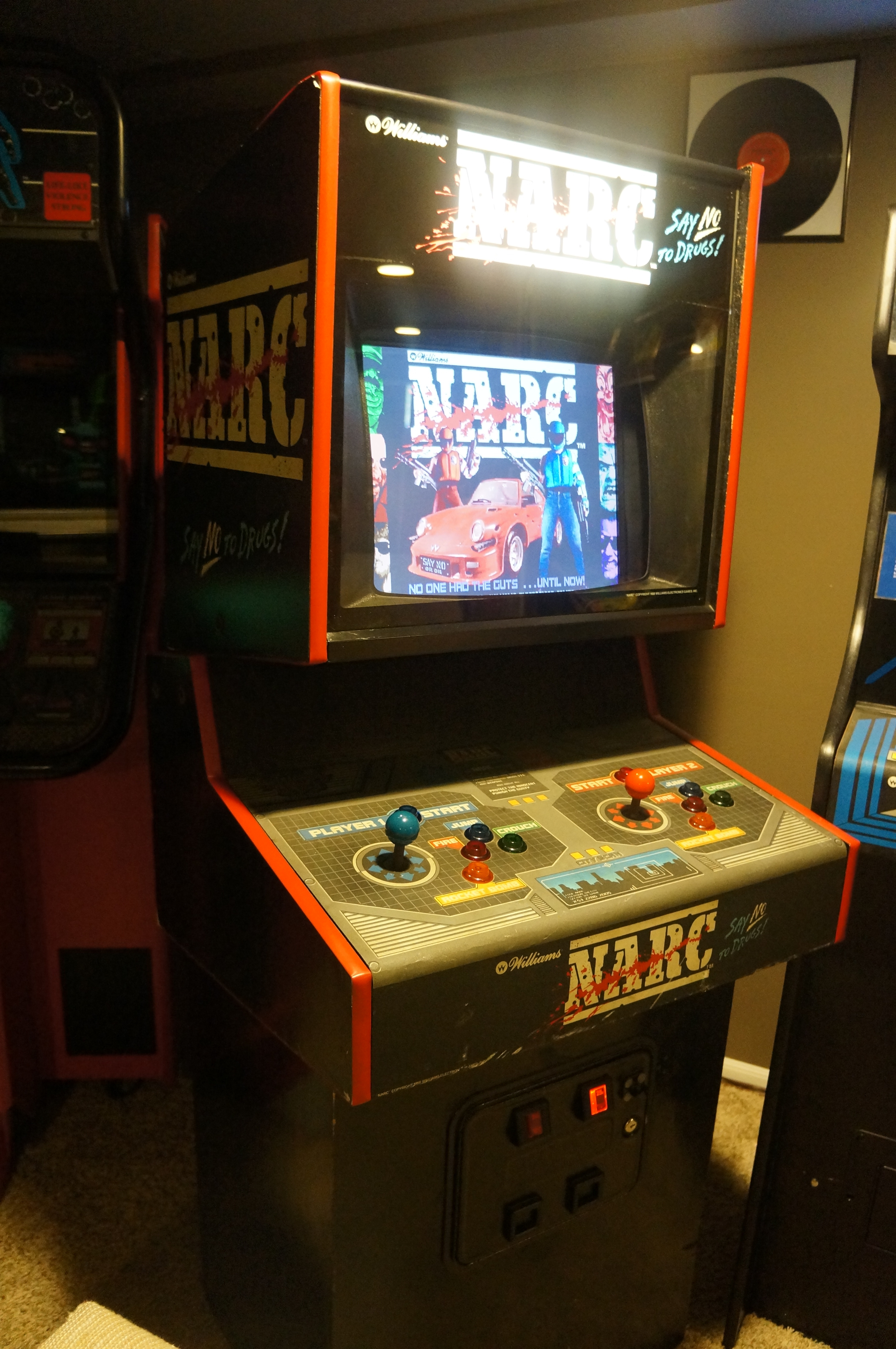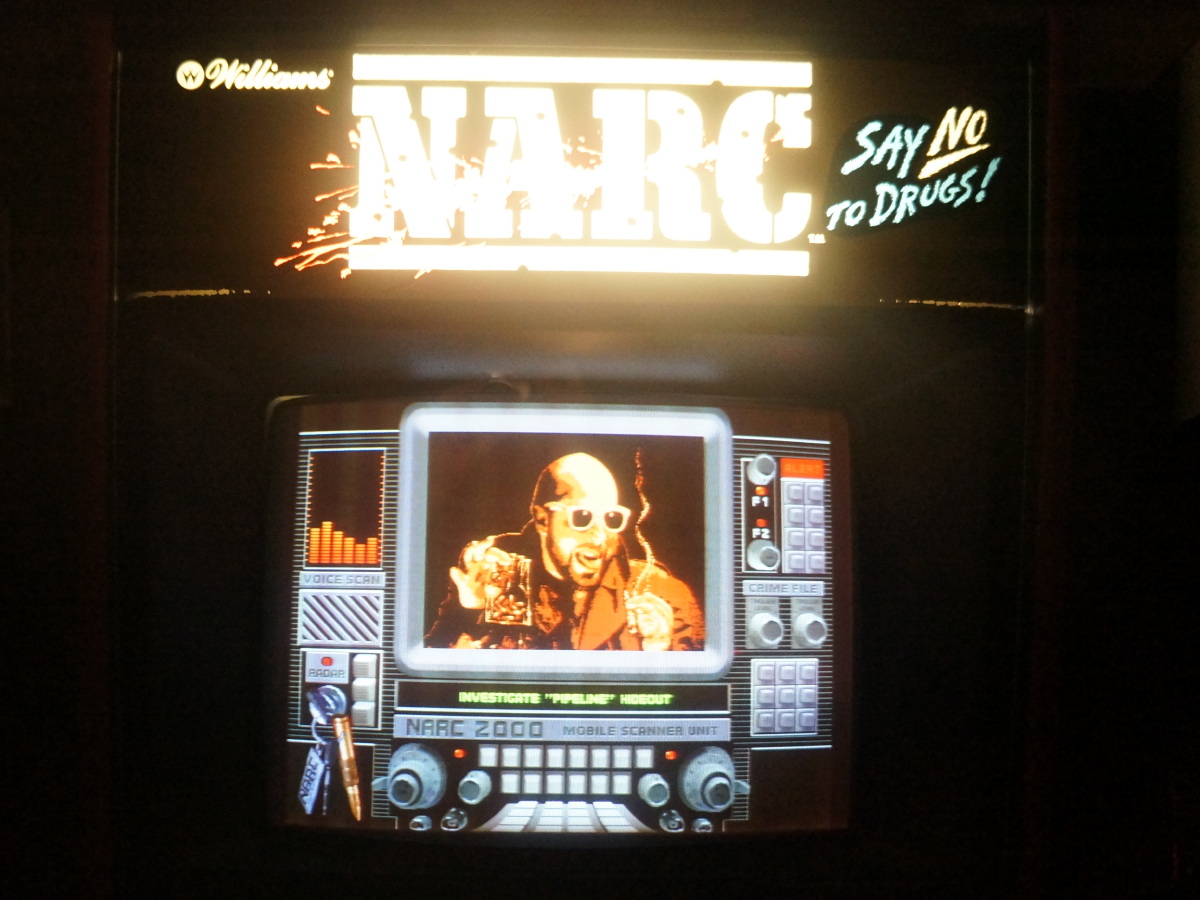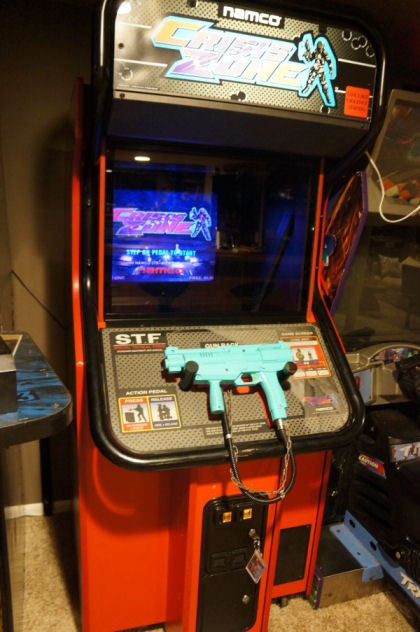 Ever since I brought my Crisis Zone home for the first time (see bottom picture on trailer), it has never had the best picture. I knew this when I bought it, but I have seen dozens of non-adjusted monitors out there and I have adjusted nearly every one to perfection. Most people don't know the science of tweaking a monitor. Unlike a flatscreen LCD, an arcade CRT (cathode ray tube) fires electrons across a vacuum tube and relies on magnetic fields and a series of adjustment rings to focus the red, green and blue electrons into pixel perfection. Yes, there is a science to adjusting them and after 30 years they do need some adjusting. When I bought my Crisis Zone, I thought this will be another chance to exercise my skills.

Well this was not a simple task as I had thought. This monitor was really out of whack. Colors were dark, red down real low, purity was off, one side of the screen was more blue and the other side more red, and I could never focus every single pixel into a perfect white no matter how much time I played with the convergence rings. I did my best and finally adjusted the monitor to "pretty good". At that point I put it into service in the arcade. Most people don't notice, but I'm a perfectionist plain and simple.

Today I felt the rise to try to finally adjust out the purity issue, and refocus the rings. To do this right the monitor needs to be on and firing electrons. Best situation would be to take out the monitor, put it on a test bench, and use a crosshatch pattern generator. Well, I have none of that and I don't want to spend a half hour or more taking the monitor out of the game. So with that, I turned on the game and put an all white screen in the games test mode. I stuck my hand inside the cabinet within an inch of 50,000 volts and started to adjust purity rings. I was finally able to mostly get the purity balanced. Next I turned my attention to the converging all pixels into perfection. Again in the games test mode I put up a crosshatch pattern. Another half hour tweaking the rings around live voltage and I get the picture looking the best it has yet. I finally button everything back up and push the game back into place. Crisis Zone is now looking the best it has ever been at this point. Time to shoot some more baddies!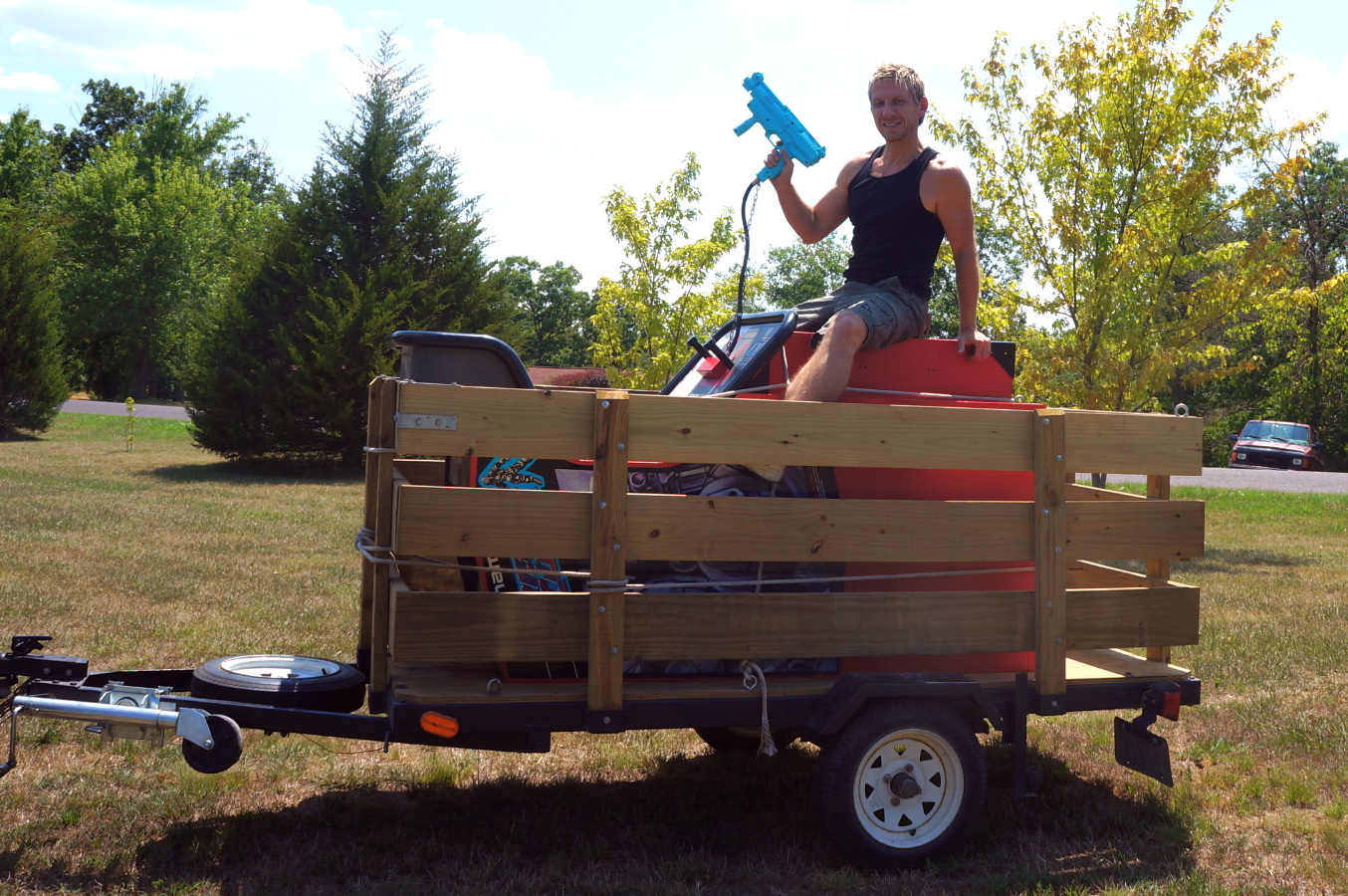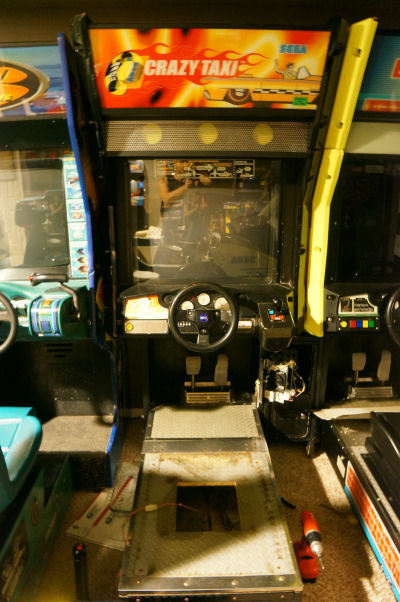 That's right. My Crazy Taxi stopped woofing. I'll explain in a moment. So my Crazy Taxi seems to be one of the most popular games in my arcade, and why not? You have a cool rock sound track, bass thumping in your britches, you drive a car at crazy speeds slamming into stuff without any damage, and you get to run over people without killing them. Everytime I have a gameday I ask my childrens church kids what their favorite game in the arcade is, and they say Crazy Taxi everytime.

Needless to say the game gets near 100% playtime in my arcade with large groups of people. So recently, someone was playing the game and I notice a loud crackling vibration sound coming from the drivers seat. Something definitely sounded broken. I know from experience that there is a bass speaker, a subwoofer if you will, under the drivers seat in most of my games. This was the problem sound. While checking out the game, I sat in the seat and also noticed it no longer slid forwards or backwards. Hmmmm, nobody told me that was a problem either. With that I knew I had to disassemble the seat to figure out both the subwoofer problem and the seat adjustment problem. It turns out that to unbolt the seat from the frame, you have to unlock 2 keylocks which unhinges the seat track. I did not have those keys. Personally, I'm amazed how many of these games are sold with missing keys. What to do, what to do? The only thing you can do is drill out the locks. These 2 locks were so difficult I broke a drill bit in half, and finally powered through with the second bit. I lift up the seat, unbolt it from the frame, and get to the subwoofer.

AHA. Look at the picture below. I disassemble the subwoofer box and the foam or rubber ring which supports the cone is completely disintegrated. That was the vibrating sound. I had a similar sized spare subwoofer and install it back into the box. Next, I take the sliders under the seat rack and give it several doses of WD40. After unsticking the seat sliders I reassemble everything back together. I sit down, readjust the seat back nice and easy, and play a few games with that bass thumping sounding as good as ever. Crazy Taxi lives on!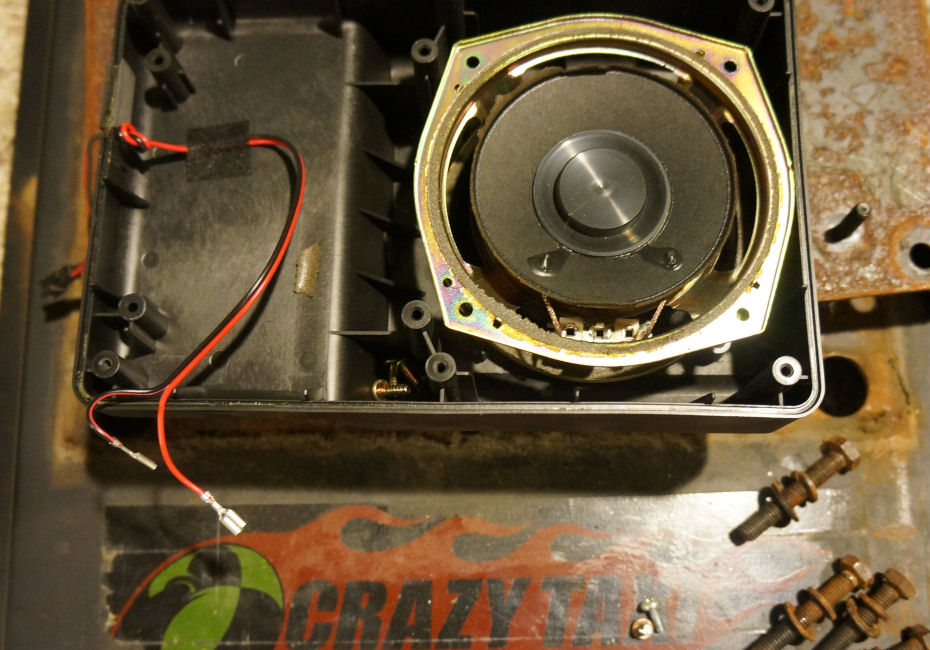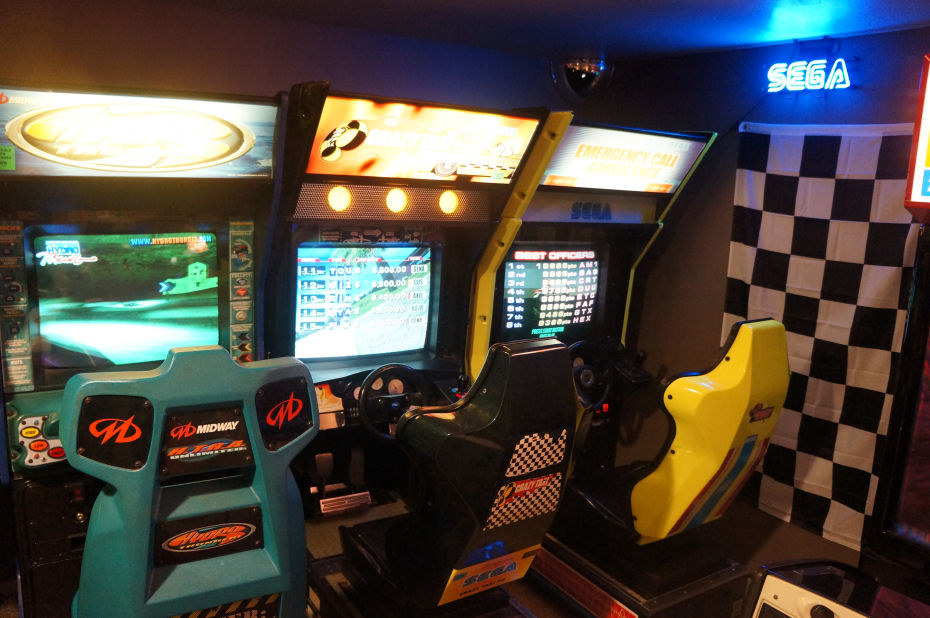 With the new year beginning, it's time to reflect on the last year of collecting. The year 2013 brought in a few surprises into the Video Vault. At this point its not just about adding videogames to bump up the grand total, but about making a well rounded arcade and gameroom. The year started off with a combo candy and tattoo machine pickup from an auction. My kids love the tattoo machines, so this combo unit replaced my existing candy machines. All kids love candy, so thats a given. Candy and temp tattoos...even better. Next was the making of my first video:
Rock Dad & The Vintage Vault Arcade - Episode 1: Who's Your Daddy Q*bert?
Its a fun video showcasing the arcade, Bob the bot (which I built) and Rock Dad trying to beat the game Q*bert. Check it out if you haven't already.

The surprise pickup of the year was my Rockola 470 jukebox. I sold a game so I could buy a pinball and when that fell through, I stumbled upon this gorgeous 45 jukebox. It is THE BOMB. If you pride yourself on being an audiophile then I highly recommend vinyl. Shortly after I gave my foosball table to the children's church and picked up an air hockey table. Fast, fun, action. Air hockey is so choice.

Certainly the best addition of the year was building my Fix It Felix Jr arcade game, patterned after the game in the movie Wreck It Ralph. Everyone should have a Fix It Felix Jr. This was a personal goal in 2013, and now I own a Fix It Felix. YES! This feat was followed by my commercial popcorn machine and then to finish off the year my Golden Tee 2005 was upgraded to a Golden Tee Complete which added 29 golf courses in a single arcade game.

Well everyone, that wraps it up. I certainly look forward to 2014 and hope there are a few pinballs in the near future. Keep on collecting! Just remember, your collection doesn't need to be of epic proportions. If you have 2 arcade games you have a collection, and if you have 3 then you have your own personal arcade. Be proud of your endeavor and keep the spirit alive!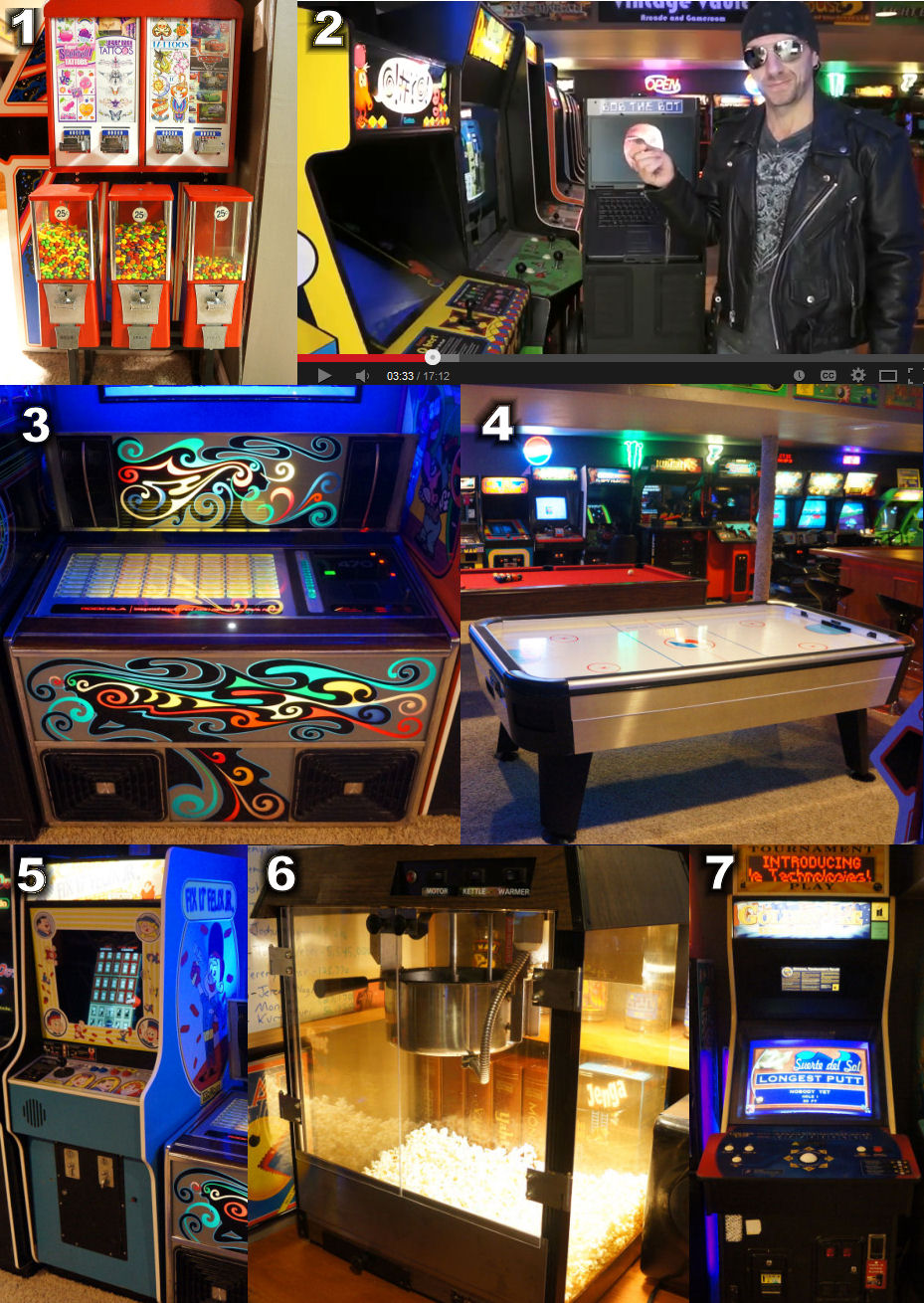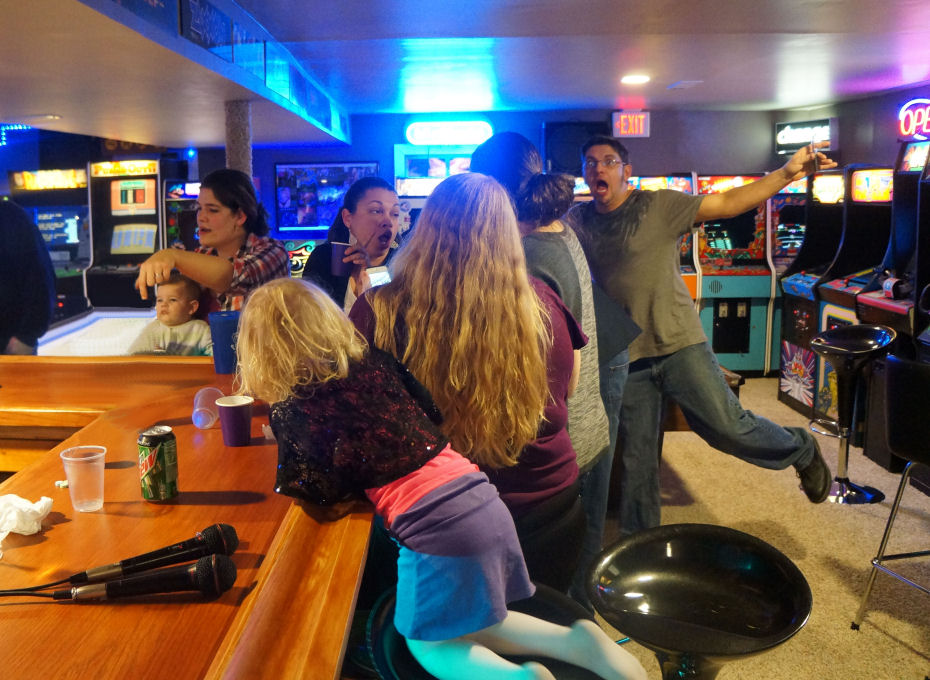 I am a family man and a father of 6. My youngest is just under 2 years old. Rolling in the New Year means that it will have to be in a family friendly environment. Lucky enough, we have lots of friends with lots of kids who also need a kid friendly option. What's the best place to take kids and also have some fun? An arcade of course!

Put the young ones in jammies, open the pull out bed for a few of them, and crank up the karaoke for adults. We had a blast. If you would have told me as a kid I would spend midnight on New Years in an arcade, I would have thought I won the lottery. This was one awesome new years eve, kids, family and friends. Now on to the photos!