Recently I ordered a new 6 foot vinyl sign to mount above the arcade entrance. The custom vinyl sign turned out pretty well. After hanging it, I realized that when the lights were out (what I like to call Arcade After Dark) then the sign wasn't very visible. Furthermore, I always had to leave the stairwell lights on to go up and down the stairs which slightly altered the "after dark" effect of an authentic arcade lit environment. This is where the idea for LED rope lighting came in. I chained together two 16 foot strands of blue LED rope lighting. I then started at the top of the stairwell, ran it across the top part of the arcade sign, and then ran it into the arcade where it is plugged into a remote power switch with the games. The blue glow effect in the stairwell is hypnotic and produced a better effect than I thought it would. The new sign and lighting turned out fantastic. I'll let the pictures below speak for themselves.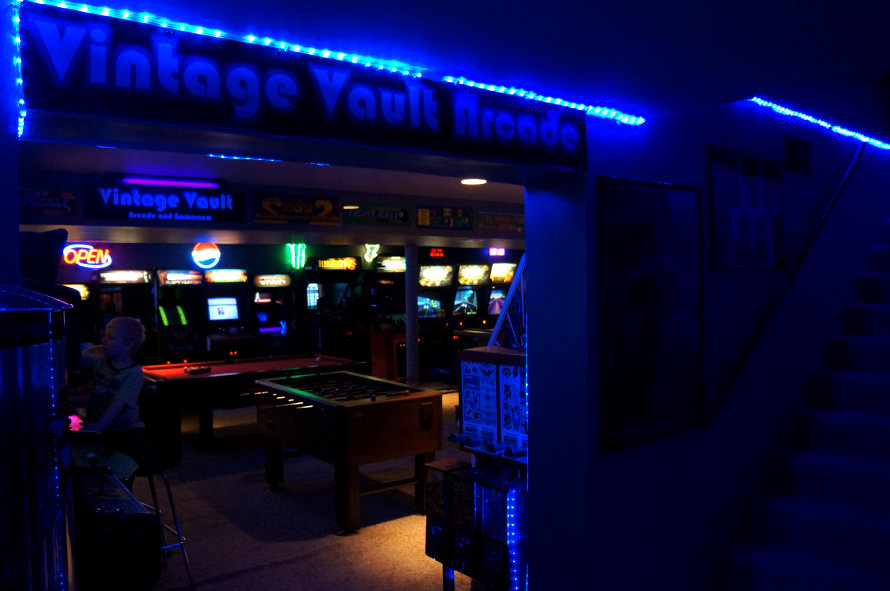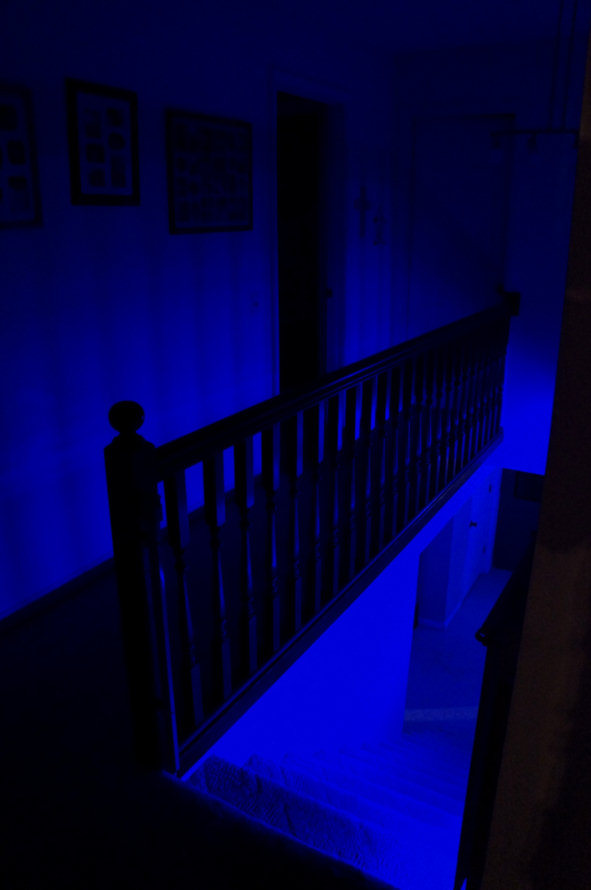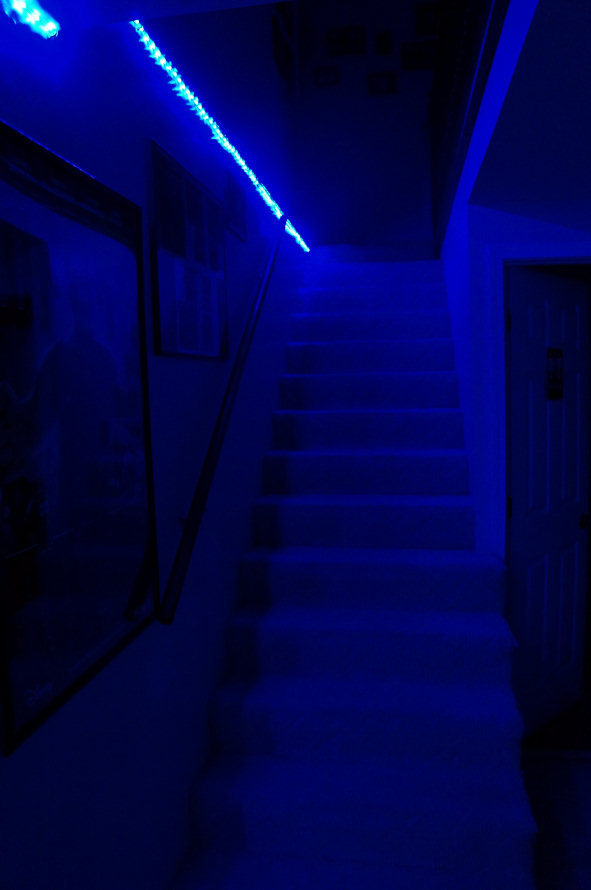 For those who are new visitors, I am a children's pastor. This year I scheduled a gameday for my church kids on March 17. There were around 40 people that attended. Lunch consisted of Papa John's pizza, a fully stocked 80's vintage soda machine, and Wreck It Ralph in 3D (home theater 3D bluray). The second picture in the image gallery below shows a large group of us watching the movie, the others were still in the arcade. Thanks to passive 3D and cheap glasses, I have around 35 pairs which was enough for everyone to watch the movie that wanted to. If you are fan of arcades, then you are a fan of Wreck It Ralph so the release to 3D home video was perfect timing for the gameday. The gameday was a rousing success with only a broken fluorescent light above the basketball hoops (go figure). My new tattoo dispensing machine was the hit of the gameroom. This is the one I picked up from a recent arcade auction. Of course these were temporary tattoos, and most kids put them on themselves. Gameday was lots of fun, and it was a perfect opportunity to share these arcade games with the next generation.
This is for all you classic gamers out there. I have finished shooting and editing the premiere video of Rock Dad & The Vintage Vault Arcade. Rock Dad attempts to beat the game Q*bert in the arcade.
Playing video games, music, family and robots. It's a Rock Dad life.