Bob the Bot gets a computer virus from the internet.
Playing video games, music, family and robots. It's a Rock Dad life.
I'm often asked, where do you get your stuff, where do you find everything? Craigslist, Ebay, Garage Sales, other Collectors. This last weekend was a citywide garage sale, so I was on the hunt for smaller vintage items for The Vintage Vault Arcade. I'll start with the prize of the group, a never used still in the box Commodore 64. I program for a living thanks to the Commodore 64 as a kid so I couldn't pass it up. This was the original owners selling. The story the husband and wife told me, was BITD they bought 2 C64's. Right after that one of the Apple models came out and they bought that. So one C64 was used, and the other left in the box for the last 3 decades in the closet. This was the unused C64. Serial numbers on box do match and it looks pristine, untouched. A 3 decades old unused Commodore 64, amazing, simply amazing.

Next was a gamecube system which included 2 wavebird controllers. Wavebird controllers are remote joysticks for the gamecube and can fetch $40 to $50 a piece on ebay with matching receiver. I bought the gamecube lot for a very low price. Honestly I've never seen these controllers, probably because it was a rich kids luxury. Now I own 2. Lastly with the electronics was a random collection of games.

Now onto the second picture. I picked up most of the albums and records from a garage sale house which the gentleman said he bought out storage lockers. These albums are in pristine condition. Just to name a few: Van Halen II, Van Halen (Women and Children First), Huey Lewis and the News - Sports (which is still sealed in plastic), and Black Sabbath's Paranoid. Also, I couldn't resist picking up a vintage Return of the Jedi childrens book and a Gremlins coloring book. Until next time, happy hunting!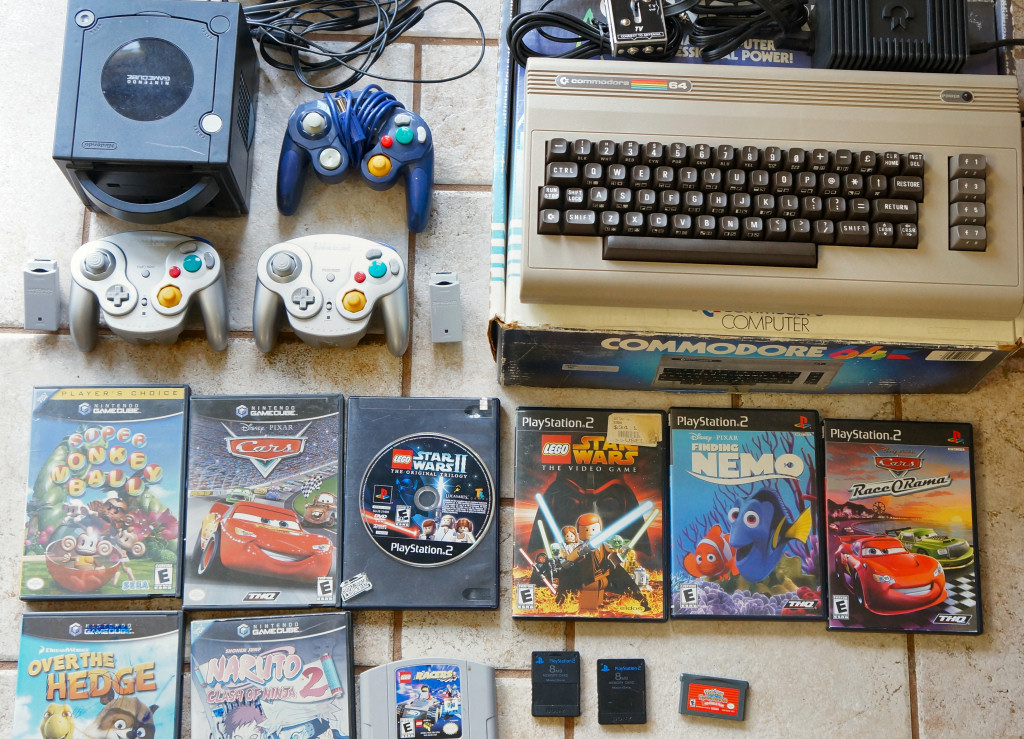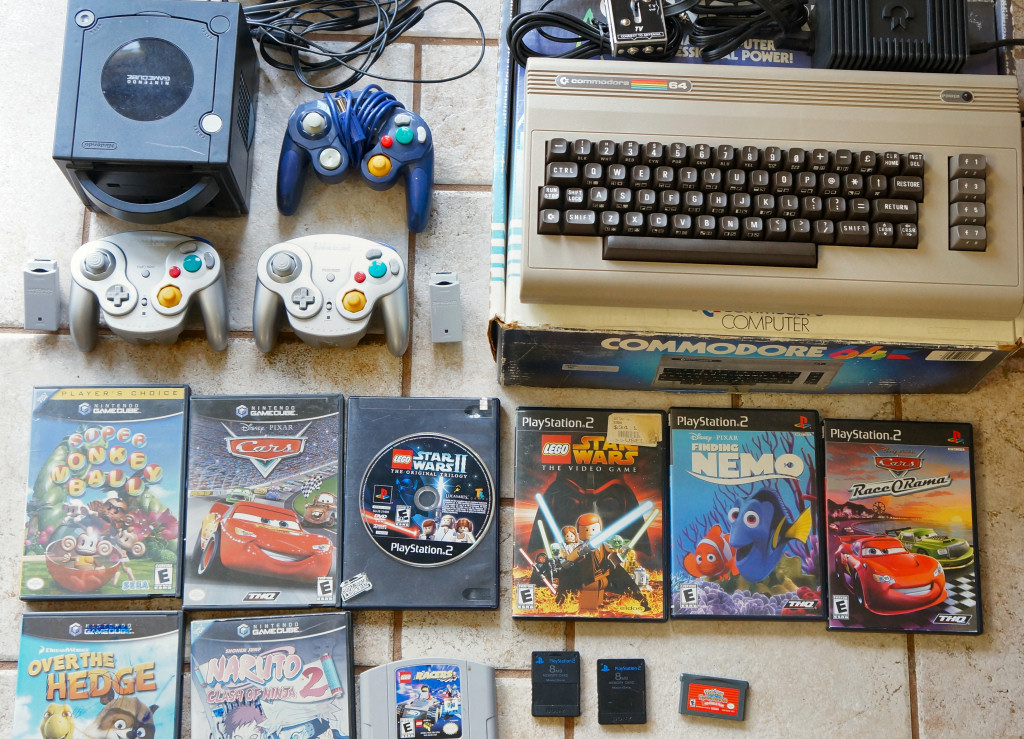 Its been 7 months since I have taken an updated photoset. A new bumper pool table made its way in, so I've moved around the restaurant booth, air hockey, and some driving games to accomodate. Some new lighting and posters have been hung, as well as a new 48" LCD above the bar area. So with that, it was time for a new photoset. Enjoy the photos!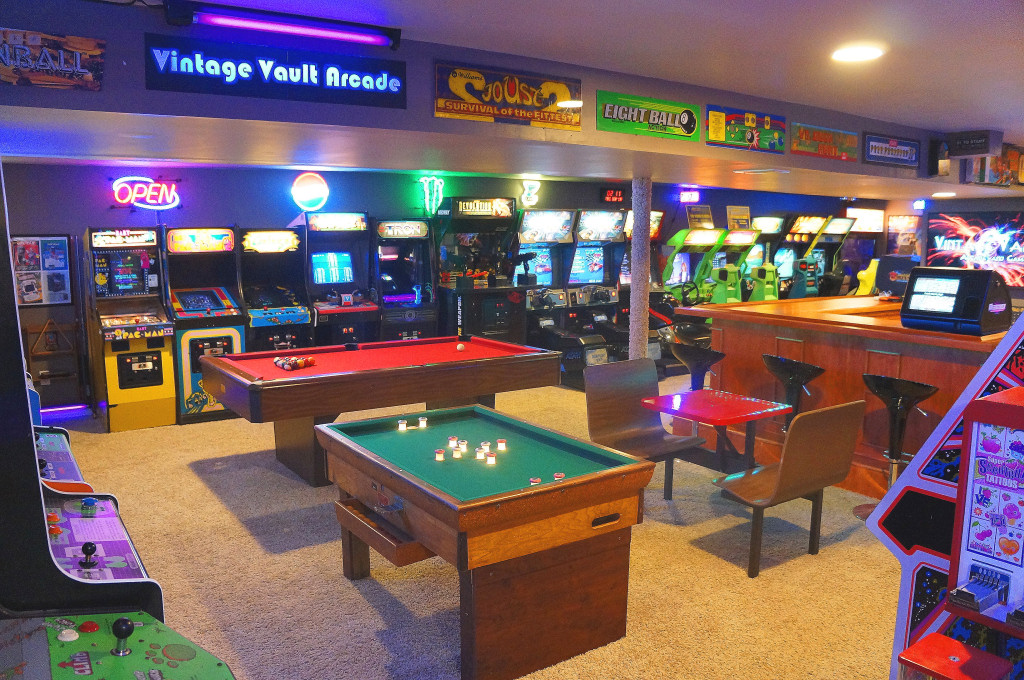 I've been attempting to light up and decorate the stairwell with LED lights and movie posters. The newest addition is a metal arcade "arrow" sign which I mounted on standoffs attached to a black backboard. The result is a classy arrow pointing you in the right direction to the basement arcade. The second picture is a sign I've already had for a short time which is mounted right above the entrance. Combined they accentuate the arcade nicely together.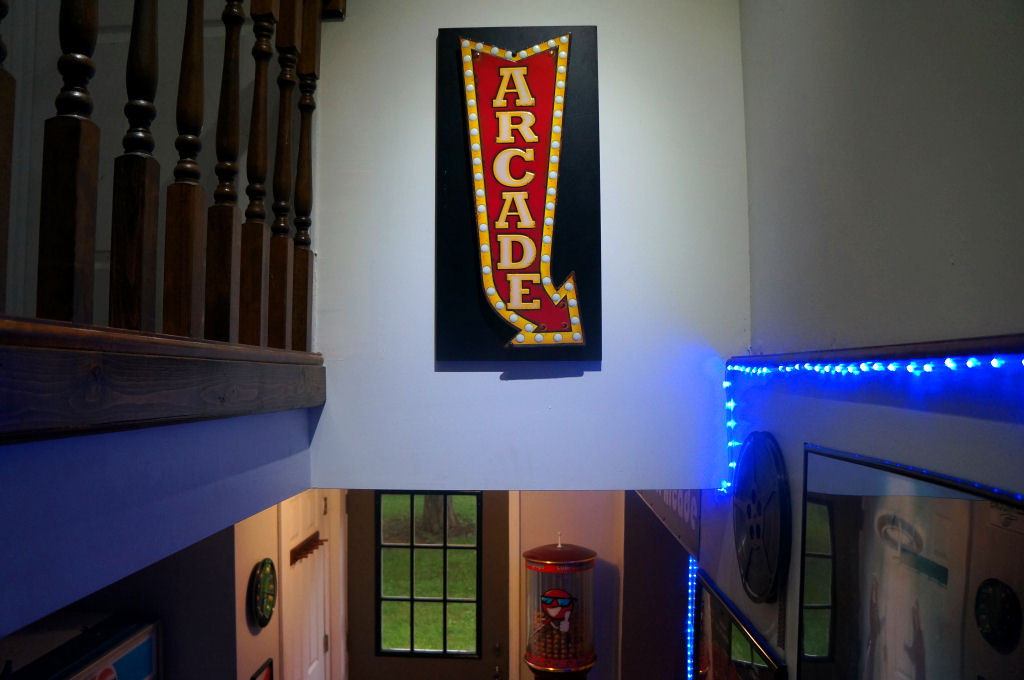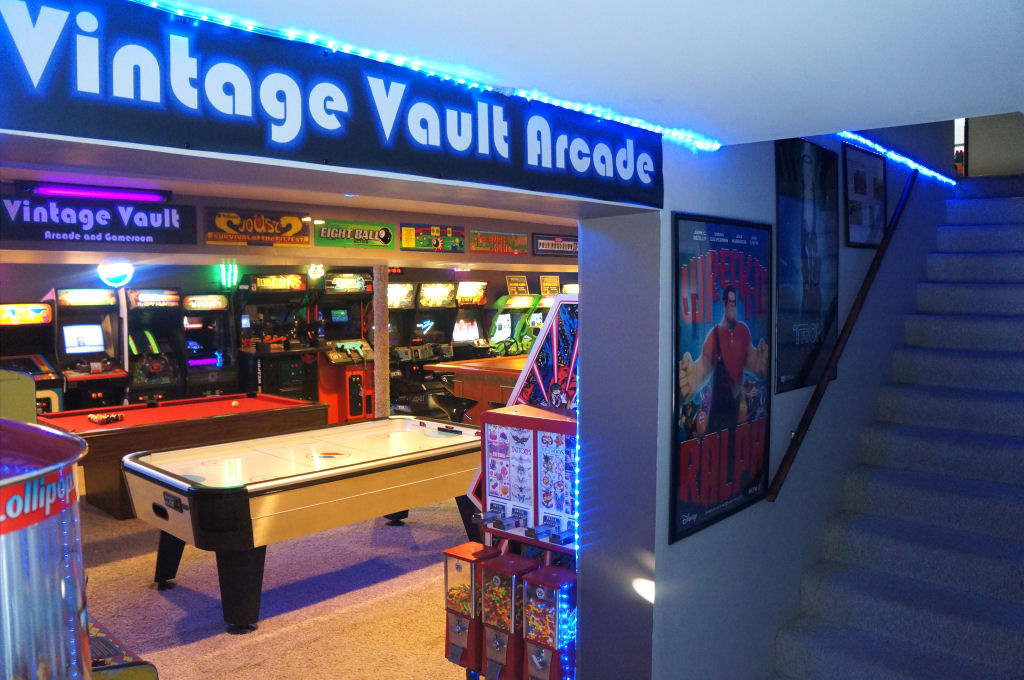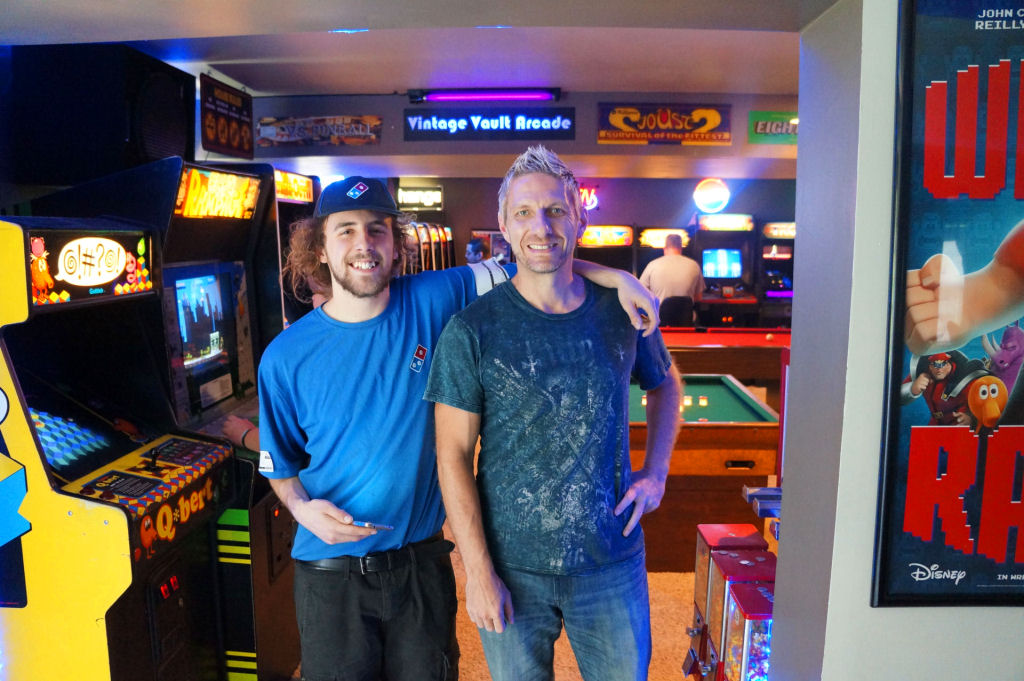 Recently I had a gameday for the St. Louis Retrogamers group. My wife got to do a bit of showing off that day. A bunch of them ordered pizza. My wife was talking to the Domino's pizza delivery guy and he asks during small talk why we ordered so many pizzas.

Wife: 'We're having like a video game day'
Domino's pizza guy: 'I love video games'
Wife: 'Then let us blow your mind. Follow the neon lights.'
Domino's pizza guy: He runs down the stairs and right back up, 'Can I go get my phone?

I caught him at the bottom of the steps and said, if you get to take pictures of my arcade, I get to take a picture with the Domino's pizza guy. And well... here we are (plus pictures of the meetup)
Vapor TRX and Road Burners are a few of the staples on drivers row. All my machines are in good shape and normally I don't spend money on fixing up a working, good looking game. However, I recently came across someone who was sitting on some NOS (New Old Stock) title marquees for the Vapor TRX. Along with those, I had a chipped plate on VaporTRX and a broken tail light on Road Burners which were both bought that way. Another supplier had those parts amazingly cheap. In the end, I managed to make good looking games look great without breaking the bank. Plus you don't realize how browned and faded your plexiglass marquees have gotten after 10, 20 or 30 years until you set it side by side with new old stock. Click the pictures below for closeups of the old and new parts.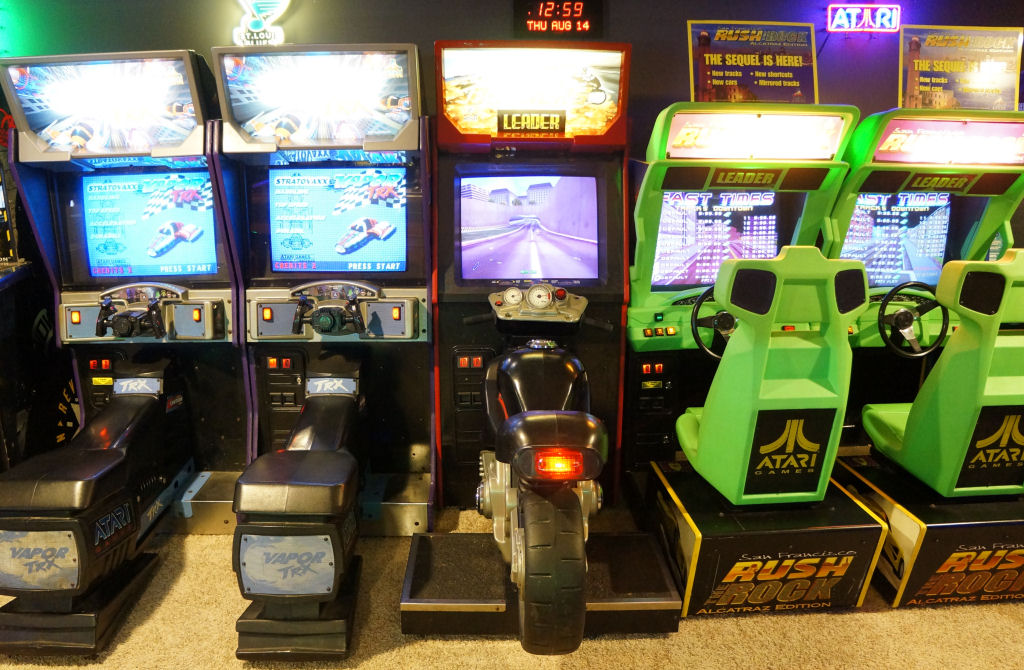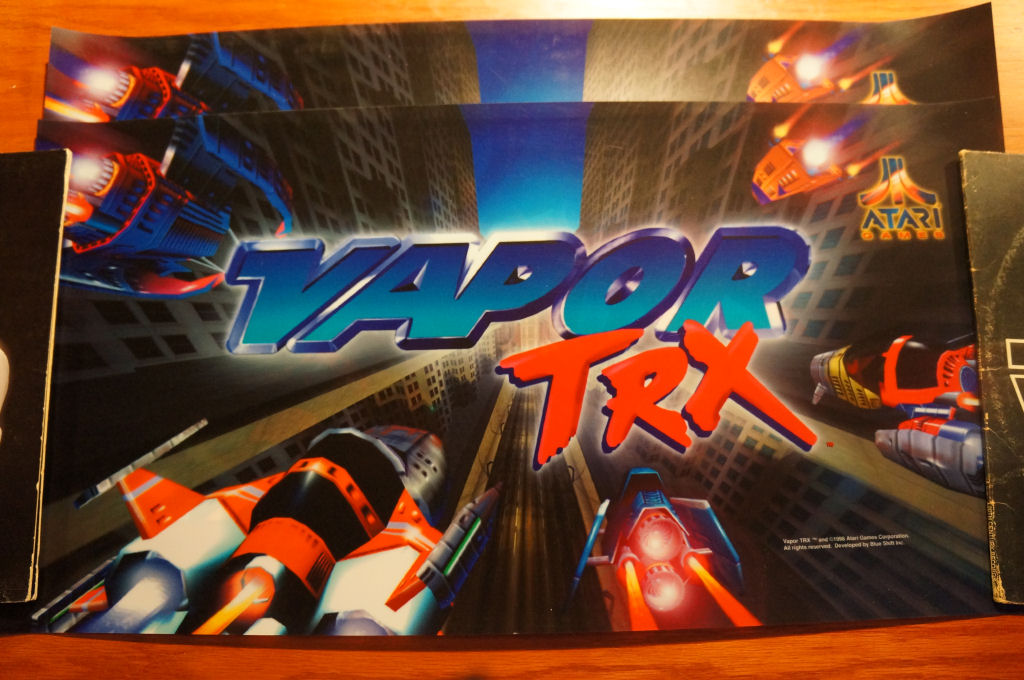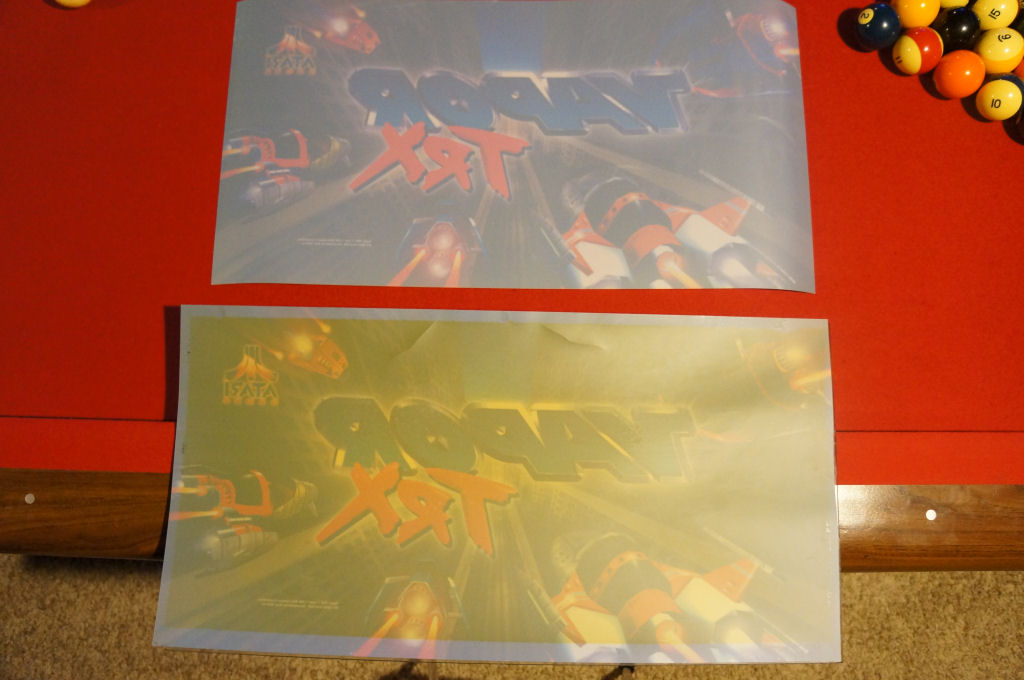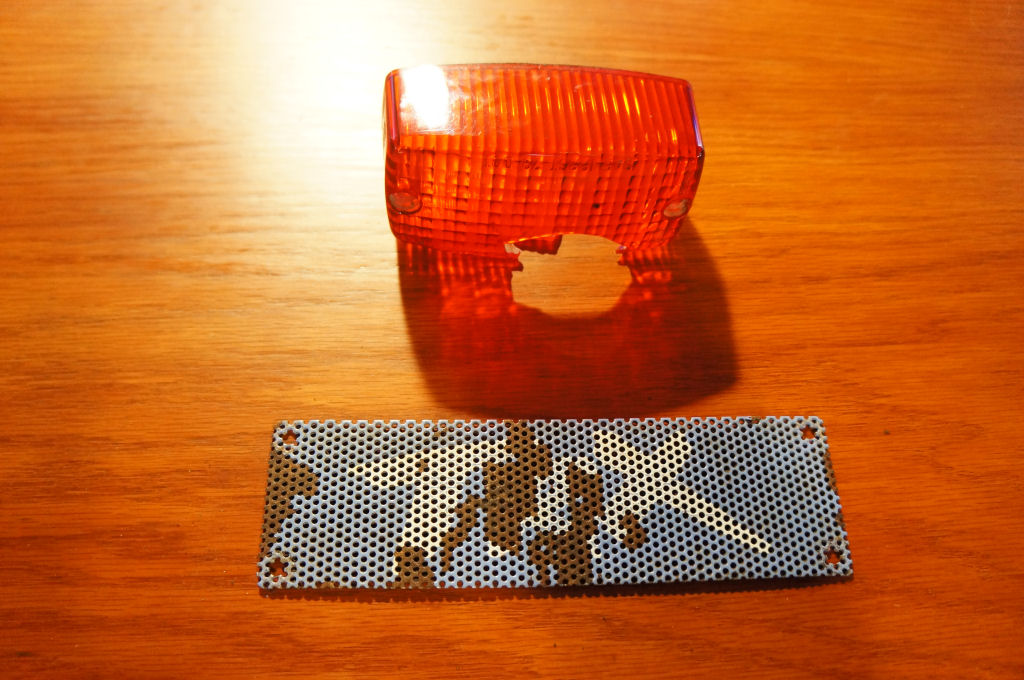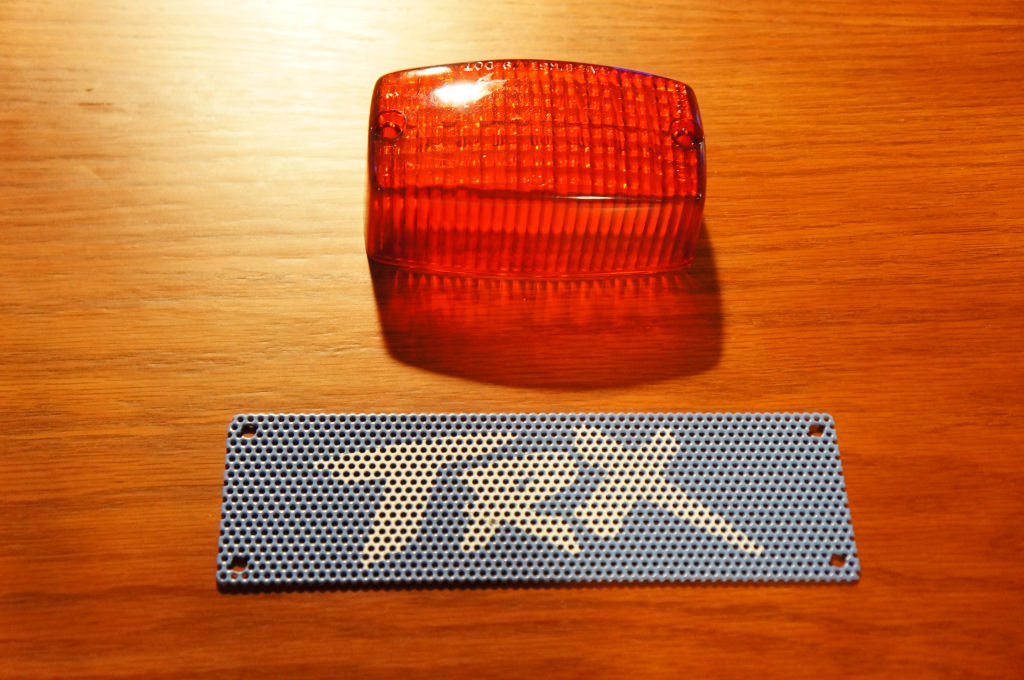 There is a first time for everything, and this was a first. I've had gamedays, graduations, birthday parties, dance groups, events, etc go through my arcade through over the years. However, I have never had a bus load of summer camp kids take a field trip to my home arcade, The Vintage Vault Arcade. Their words and faces are priceless the first time they step into the arcade. Enjoy the video, and a collection of images below.