Last week across this great United States, families gathered together for thanksgiving11 day. I have been in my current home for almost 3 years now. This home not only allows me to have an awesome gameroom, but also allows the extra space to host family functions. So this year we hosted my wife's family gathering for thanksgiving11. After a thanksgiving11 meal, you can imagine that many migrated down to the arcade for some gaming goodness. I just wanted to say I am thankful on this holiday that my God blessed me with my family, my home, and of course my dream arcade.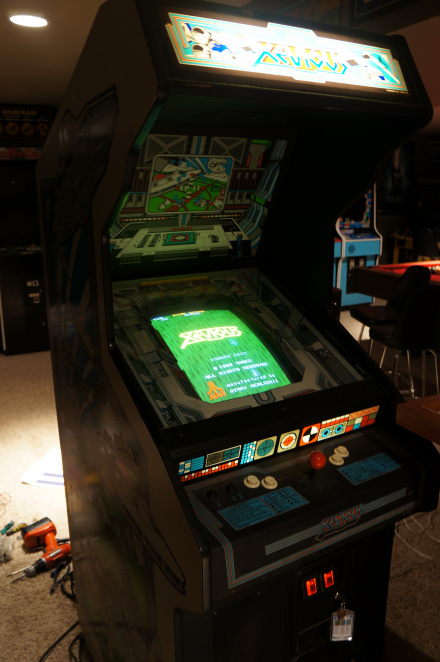 With 41 games running in the Vintage Vault Arcade, I have had very good success with 100% uptime on all my games. So.... it was bound to happen. These are 30 year old games, and with that comes 30 year old problems. Basically, the monitors in these games have components that degrade with heat, use and time. Capacitors dry out and go bad, the resistance changes on pots, HOT's take a beating and flybacks blow up.

I know most arcade enthusiasts swear by G07 monitors, and that they were the staple of the arcade industry. But I kid you not when I say I had two G07 monitors take a dive on the same game day, soccer game day. Xevious literally had its flyback blow up in a genius puff of smell and smoke. It was spectacular. I had opened up the Xevious to survey the damage and the flyback literally split in half, with pieces and chunks scattered around the chassis. Later in the day, the DigDug started to get some weird jiggle and static in the monitor and finally the picture went out. For the day, I just turned the games off and let everyone finish the festivities with 39 working games. People barely noticed.

For the Xevious, I ordered a new HOT (horizontal output transistor) and flyback. When a flyback blows up, always replace the HOT. It will usually be bad, or at the very least ready to go also. Pictured below is the G07 with the new parts installed. After the repair the Xevious is now running smoothly again. The DigDug proved a bit harder to fix. I installed a whole new cap kit, swapped out the Big Blue, vertical transistors and IC501. All these could have caused monitor static and jiggle. No matter what I tried, I had a noisy, jiggly picture which would go black after some time. Finally I decided to give it one last go. I swapped out all the pots from a donor chassis and reflowed the solder in all the components marked with a 4xx (the 400 section of the chassis). I plugged it all back in and fired it up for one last time before I replace the monitor completely. AND.... SUCCESS! The DigDug is now running rock steady again.

I hate working on monitors, I really do. However, working games in the arcade... now 41 out of 41. Take that G07's!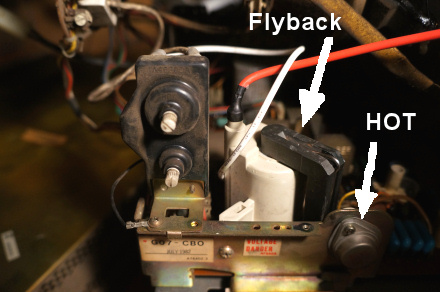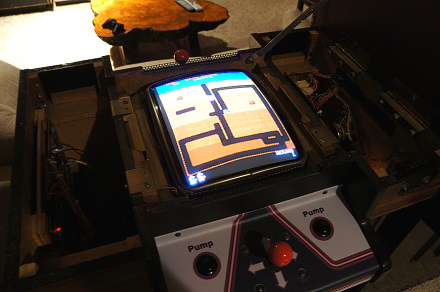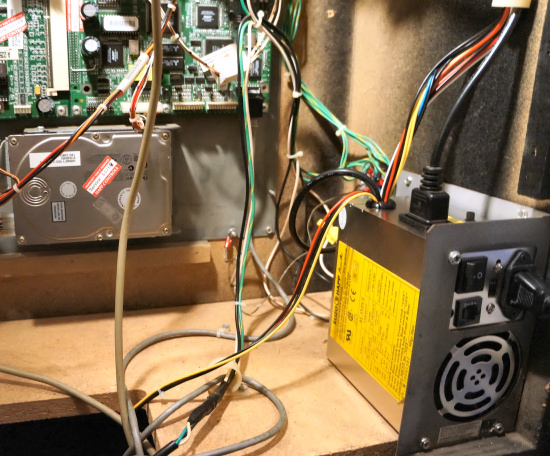 This Roadburners game that I have is the bomb. Kids and adults alike can't resist sitting on a motorcycle and racing at high speeds across 3D landscapes. The handlebars are steerable as well as you can tilt the whole cycle to the left and right.

Because of this games popularity, I was a little concerned because the last time I had a group of people over I noticed the game had reset a couple of times. I decided to pull it out and troubleshoot the issue. It turns out the +5V on the power supply was reading really low and fluctuating slightly. The power supply had a repair tag sticker on it from many years back and had a noisy and slow ventilation fan which wasn't helping things. They are a little pricey, but I decided this power supply had to be tossed.

I went ahead and ordered a new Atari 200W power supply, compatible with Vapor TRX, Rush the Rock, and other late model Atari sitdown games. After installing the power supply I dialed in the voltage and the game is running rock steady again. Time to rev up the cycle and get my racing fix again.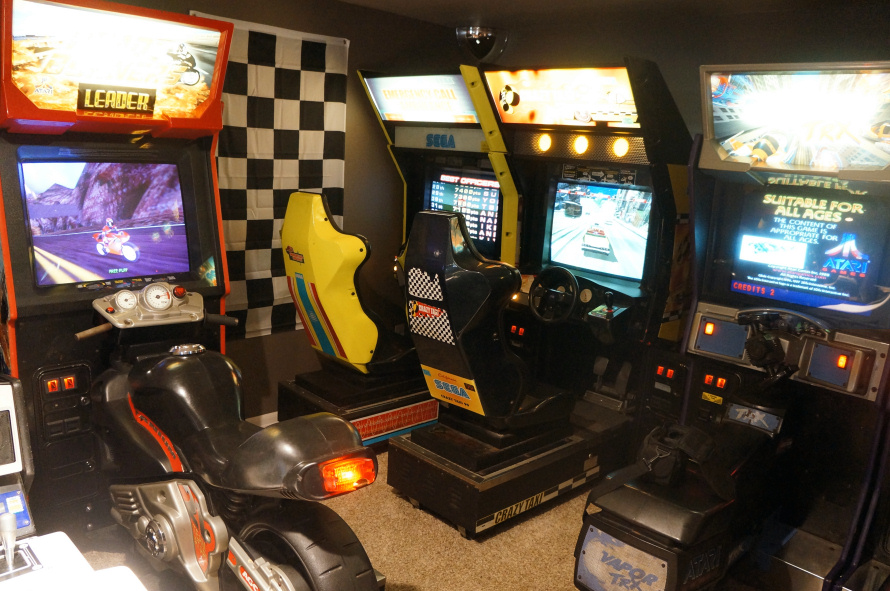 It's been awhile but it was time to get an updated photoset of the gameroom. Since not everyone can come in person and visit the arcade, pictures are the key. There is a saying in the collector community when we get a new game, "Pics or it didn't happen!". Recently I picked up a new DSLR camera which takes the most amazing low light pictures (read high ISO rating). For those interested, it is a newly released Sony model, the Sony DSLR Nex-5N. Over the years the pictures I have taken with $200 digital cameras were great but never did the arcade justice. Having this basement arcade is truly a childhood dream come true. So enough talking, on to the pictures!