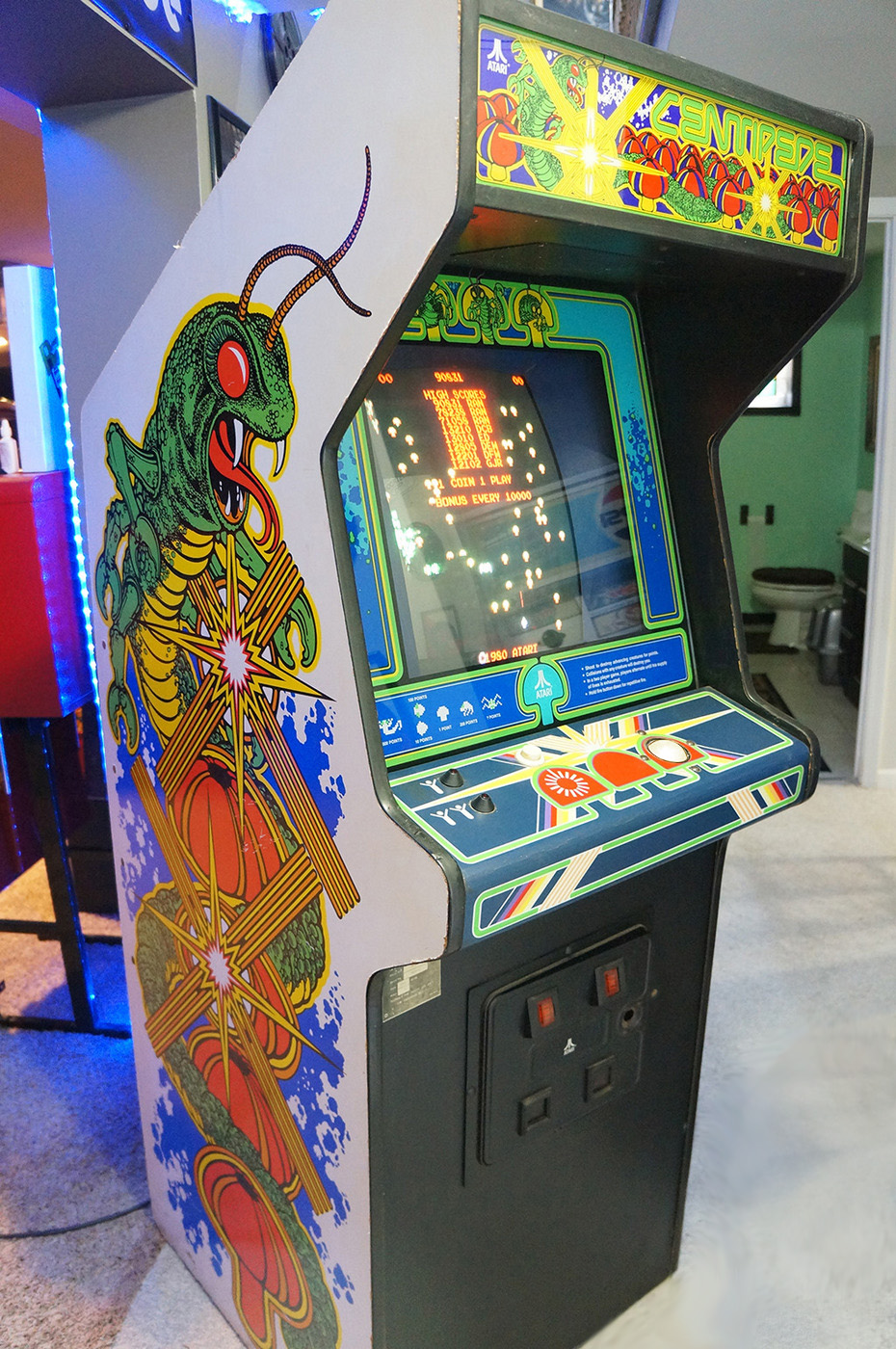 Pick Date: 8/13/17 I have a lot of arcade games. But lets face it, I only have so much space in the arcade to fit a certain amount and I am at capacity. That means arcade game in, arcade game out. The most requested game I have had from all the ladies out there was Centipede. The ladies like Ms. Pacman, Frogger and Centipede. I had 2 out of 3, but was still missing Centipede.

I decided to sell my Tempest to make room. It went to a good home at the Two Plumbers Brewery and Arcade, check them out at http://twoplumbers.com/. Interestingly enough, the owner just became family as he married my wife's cousin last week. Congratulations! I know where to go if I want to play Tempest of course!

That means the hunt was on for that Centipede. I almost got a combo Centipede/Millipede/Missile Command from Troy's MTZArcade warehouse (previous road trips) but after opening the cab at the warehouse it was missing the mainboard. I had to pass. Finally, I get a phone call from a friend about a Centipede in unknown condition at a storage unit. Well, game on!

The cabinet was picked up and needed a lot of TLC, including having a bad monitor. But it was a Centipede! I got that baby home and but had a long list of things to get it up to working condition and bring into the Vintage Vault Arcade.

Now that its here, its certainly going to be a staple in the arcade for a long time coming. The other good news, is that Tempest left Atari row but Centipede is made by... you guessed it... Atari! So I swapped in Centipede into Atari row so all things are in complete harmony again in the arcade.

Repairs Completed:
1. Installed a new replacement trackball. The ball was yellowed and pitted as well as the rollers were bad.
2. Spent a few hours soaking, cleaning, scrubbing nicotine out of every crevice, panel and the marquee.
4. Coin door bulbs were dead. Replaced them but no voltage. Followed it back to the transformer and FS6 was blown. Replaced FS6, put in new lamps and they started sparking (which is what blew FS6). Replaced lamp holders, lamps and FS6. Lights work again.
5. Did the ARII power supply mod and dialed in the voltage.
6. Ordered and installed new leg levelers.
7. Replaced the monitor with a working Vision Pro. Had to do a frame swap to fit into Centipede. There was a curl that wouldn't adjust out. Turns out the newer Vision Pro didn't like the horizontal and vertical outputs on older games. After some research, Centipede has an unused composite out pin. Wired that to the Vision Pro for a perfect picture.
Click on images below to view image gallery